A TANGLE PREVENTION PLAN FOR YOUR HAIR FOR COMBING OUT MATTED TANGLED HAIR OR HARD KNOTS
A TANGLE PREVENTION PLAN FOR YOUR HAIR FOR COMBING OUT MATTED TANGLED HAIR OR HARD KNOTS
28 Dec 2021 KizaiaCare Pro™
Detangling and saving your very matted tangled hair requires patience, the right product, persistence, and prayer.
You can not give up once you start the detangling process.  Your hair is worth saving-if it is your choice to have long hair.  No one can care about your hair as you can.  Do not be frustrated or depressed by the opinions of other people concerning your hair.
Hair is a special part of all of us.
How do you keep your hair from knotting?
Knotting is one such point of hair that does disturb the women a lot who do have dry and frizzy hair texture. Maintaining long hairs is such a daunting task and when those long hairs get fixed with knotting, then you do feel like getting bald. But before you give kind of thought, here we are sharing some of the easy guidelines about how to keep the hair away from knotting!
Simple and Easy Ways to Minimize Hair Knotting:
Method No 1: Do Hair Conditioning Regularly:
You should make the habit of conditioning the hairs on a regular basis as this would restore the moisture back into your hairs.  It would the end be leaving the hairs smooth and completely free from the tangles.  You should do the conditioning after the washing and must use the deep conditioning mask every one or two weeks.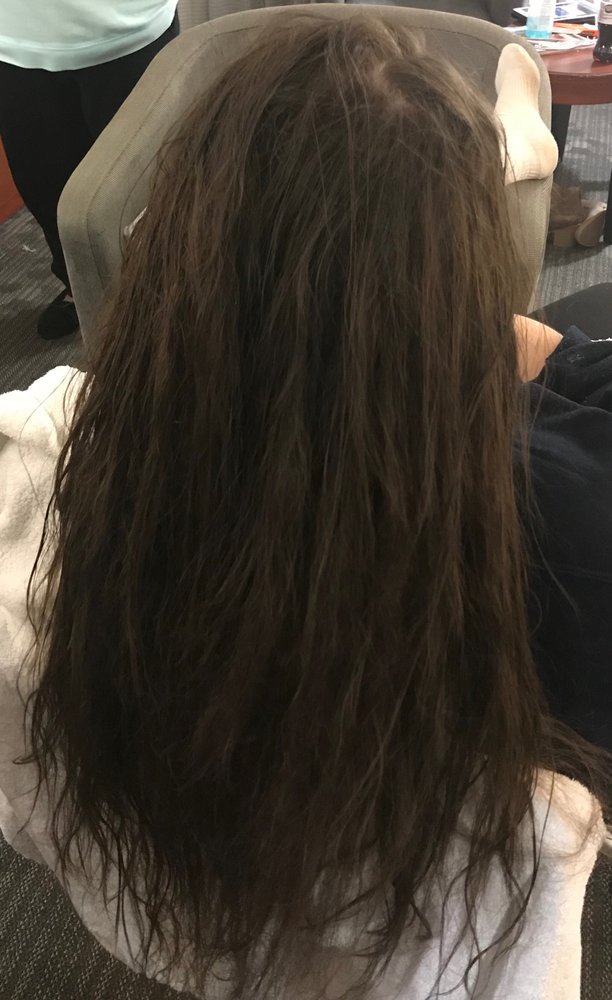 Method no 2: Make Use of Wide Tooth Comb:
If you do feel your hairs getting fixed into tangles and knots all the time, then using the wide-tooth comb is the best alternative.  It would be helpful in removing all the tangles completely and efficiently. It would also be protecting your hair from being torn and getting damaged. This is one of the unique Dread shampoo ideas!
Method No 3: Keep Brushing Your Hairs:
On the last, we would talk about the tip of keep brushing the hairs in hair Detangler school ideas. You should brush the hairs at least 2-3 times a day by using a soft bristle brush. You should do it especially before a shower and before sleeping. Keep your hands gentle while brushing.
So was this blog post informative much for you to learn that how does hair detanglers work? Follow up the
methods right now!
KizaiaCare Ultimate Hair Remover Detangler Cream for Painless Detangling of  Extremely Matted Tangled Hair, Giants Hair Knots, Dreadlocks, Hair Extensions, takedown REMOVER cream, and Dreadlock Extensions, Depression Matted Hair, matted hair
---